Ten days after launching in Poland, Apple Pay has vastly outpaced Google Pay uptake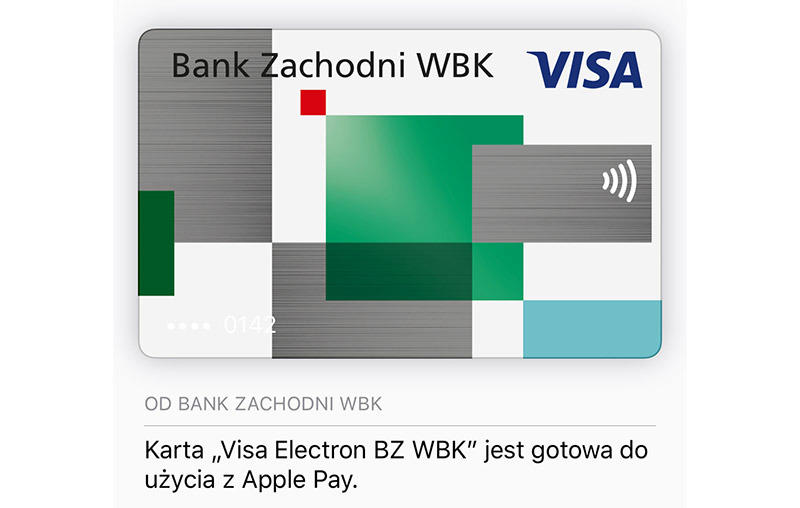 Despite very small overall marketshare for iPhone in Poland, where Android reportedly makes up 64 percent of all smartphones in use, the newly launched Apple Pay has been a tremendous hit, reaching around 200,000 users in its first ten days.

In ten days, Apple Pay has made a huge splash in Poland
While Android has far greater market share in less affluent countries like Poland, Google Pay took four months (12 times as long) to reach its first 25,000 users in Poland. And after more than 18 months of availability (after launching in mid-November 2016), Google Pay has still only reached 300,000 users.
Figures posted by Rzegorz Dbek for TableTowo.pl described the situation as "embarrassing" for Google, which supposedly has 22 million Android users in Poland compared to Apple's roughly 557,000 iOS users.
The situation with Apple Pay mirrors that of other areas where Apple appears to have fewer users, but where its customers are clearly more active, including the race between Apple Music and Spotify in streaming and the market for apps and subscriptions in the iOS App Store versus Google Play.
Apple Pay is the only way to pay via NFC on iOS
There are a range of reasons behind the vast discrepancy in use. On iOS devices and Apple Watch, Apple Pay is the only way to pay via NFC. On Android devices, using Google Pay requires a device with functional NFC hardware (which many low-end devices lack).
Further, Google Pay isn't the only way to perform NFC transactions on Android; banks can use HEC (Host Card Emulation) to virtualize credit cards without supporting Google Pay. Even so, adding in Polish bank's own HEC use only amounts to about 1 million Android NFC users in total, despite the platform ostensibly being 40 times larger than the installed base of iOS users in Poland.
As is the case across Europe (and other regions that had deployed NFC payment infrastructure before Apple Pay even launched) Apple Pay was already functional in Poland for users with credit cards associated with a region that officially supported Apple Pay.
Apple Pay was officially supported by eight Polish banks from its launch mid-June. Poland's largest bank, PKO BP, and other smaller institutions are expected to integrate Apple Pay in September.
Apple Pay launched in the U.S. in 2014 and has since expanded to 23 regions around the world, including Australia, Brazil, Canada, China, Denmark, Finland, France, Ireland, Italy, Hong Kong, Japan, New Zealand, Norway, Poland, Russia, Singapore, Spain, Sweden, Switzerland, Taiwan, Ukraine and the U.A.E. and U.K.
Notably absent from that list is Germany, the leading economic power of Europe and one of the E.U.'s most affluent countries. Users who have credit cards from a supported country can use these in Germany via Apple Pay, but banks in Germany do not yet support Apple Pay. That includes the popular N26, a modern online bank in Europe that supports Apple Pay for its cardholders in Finland, France, Ireland, Italy, and Spain but does not yet work for customers in Germany.
Back in 2015, we noted a similar situation for travelers when we successfully used Apple Pay with a U.S. credit card in Switzerland, shortly after Apple launched the service in the U.S. but before it extended official support to Europe.